Training World-Class Urologic Surgeons
The goal of Duke's urologic surgery residency program is to provide a balance between patient care, teaching, and research in the areas of oncology, male infertility and sexual dysfunction, urolithiasis, reconstructive urology, female urology and urodynamics, pediatric urology, and minimally invasive surgery.
Hear From Our Faculty and Residents About Their Experiences in the Duke Urology Residency Program
Virtual Open House with Prospective Applicants 
Please join us for a small group open house showcasing the Duke Urology Residency Program. This will be an informal event where we will divide up into breakout rooms with a few students and residents per room to discuss a specified topic, and you will have the chance to rotate through each room during your sessions.
*Registration with your medical school email address is required.*
Virtual Open House will be conducted over Zoom. An email with the Zoom link will be sent out at least one day prior to each session.
Upcoming Dates
August 13, 2023, 8 p.m.
August 23, 2023, 8 p.m. 
September 11, 2023, 8 p.m.
Once registered, you can expect an email, containing additional and pertinent open house information to be sent prior to the date selected, from our Residency Program Coordinator Kesha Tisdel.  You will only receive correspondence if you registered using a .edu email address.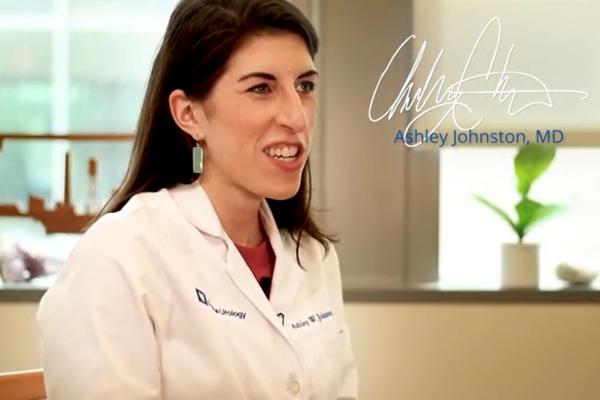 Meet Our People
Get to know our faculty and residents in several video interviews. Learn more about why residents chose Duke Urology for their residency training, how the program prepares residents for successful careers, and what life is like living in Durham, North Carolina.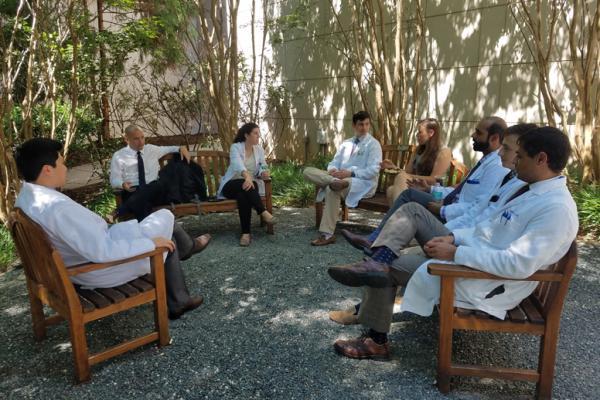 Program Structure
Over nine decades of experience in caring for patients with urologic diseases has established Duke's Division of Urology as a world leader in urologic care, research, and education. Learn more about clinical urologic training and research at Duke.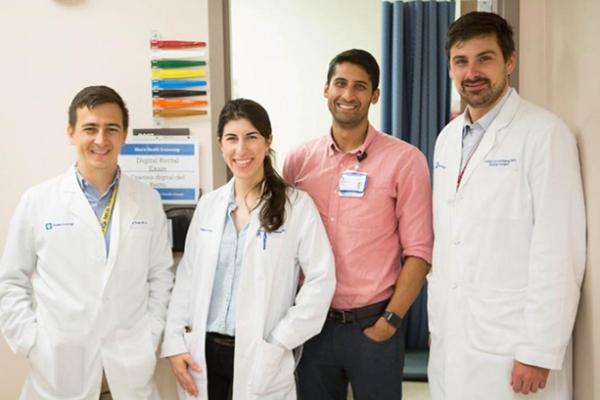 Current Residents
Hear from current Urology residents about their clinical and research interests, the strengths of the Urology Residency program, and their hobbies and activities outside the hospital in Durham, North Carolina.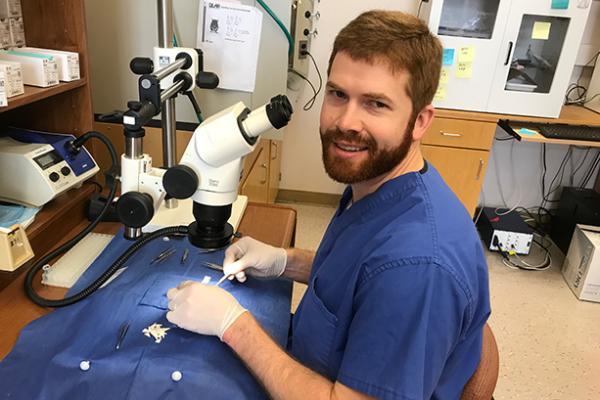 Resident Research
The Division of Urology offers a Urology Surgeon–Scientist Research Year during PGY3 that is dedicated both to research experiences and learning under the guidance of experienced primary and secondary mentors. Learn more about resident research in Urology.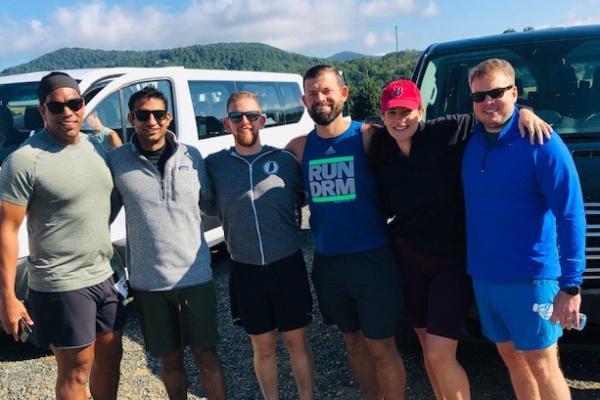 Resident Experience
Duke Urology residents are a close-knit group who enjoy their time together. Learn more about resident activities as part of the program, including Movember, Journal Club, faculty dinners, and, of course, March Madness.
Vision
Through excellence in education, research, and patient care, the Duke Urology Residency will be the premier residency program in the United States.
Mission
The mission of the Duke Urology Residency is to prepare residents to be complete urologists with the skills to excel in practice or in the pursuit of further training as a subspecialist or surgeon-scientist, and to become leaders in their community and the profession.
Thorough training in these urologic sub-specialties is made possible by the tremendous volume and variety of cases that are presented at this nationally acclaimed university medical center and its affiliated institutions. Training consists of teaching, independent responsibility, and learning through observation, direct supervision, and hands-on experience.
Contact Us
For more information about the program and how to apply, please contact:
Kesha Tisdel
Program Coordinator
Kesha.tisdel@duke.edu