John E. Dees, MD Lectureship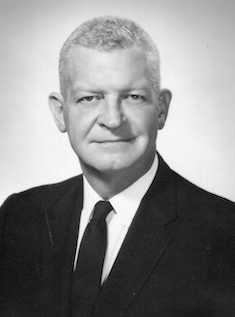 John Essary Dees, MD, was an urologist of the first hour who trained with the father of American Urology, Hugh Hampton Young, MD.  After completion of his residency he joined Edwin P. Alyea, MD, as the second member of the Urology Faculty at Duke University Medical Center.
Known as a master surgeon and surgical innovator, his research, surgical procedures and published manuscripts during his career became world renowned, and in recognition he was elected to membership in the two most prestigious societies, the American Association of Genitourinary Surgeons (AAGUS) and the Clinical Society of Genitourinary Surgeons.
Dr. Dees was a patient advocate and served as a role model for generations of residents and fellows.
The John E. Dees, MD, Lectureship honors the legacy of Dr. Dees and provides support for an annual lecture by outstanding experts in the field of Reconstructive Urology. 
2009
Robert P. Myers, MD
Professor of Urology           
Department of Urology
Mayo Clinic, Rochester, MN
2010
Colin P. N. Dinney, MD            
Chairman, Department of Urology, Division of Surgery
University of Texas M. D. Anderson Cancer Center
Houston, TX
2011
James E. Lingeman, MD
Professor of Urology
Department of Urology
Indiana University School of Medicine
Indianapolis, Indiana
2012
Alan B. Retik, MD
Professor of Urology, Harvard Medical School
Urologist-in-Chief & Executive Chair
Medical Director of Children's Hospital Boston's International Health Services
2013
Shlomo Raz, MD
Professor of Urology, Department of Urology
Chief Division of Pelvic Medicine and Reconstructive Surgery
UCLA School of Medicine, Los Angeles CA
2014
John W. Brock, III, MD
Surgeon-in-Chief, Vanderbilt Children's Hospital
Director of Pediatric Urology
Monroe Carell Jr. Professor of Urology
Nashville, TN
2015
Victor W. Nitti, MD
Professor of Urology and Obstetrics & Gynecology
Vice Chairman Department of Urology
Director of Female Pelvic Medicine & Reconstructive Surgery
NYU Langone Medical Center, New York
2016
Margaret S. Pearle, MD, PhD
Professor of Urology
Professor of Internal Medicine
Ralph C. Smith Chair in Urologic Education
UT Southwestern Medical Center, Dallas, TX
2017
Gary E. Lemack, MD                 
Professor of Urology & Neurology
Program Director, Female Pelvic Medicine and Reconstructive Surgery
Department of Urology
University of Texas Southwestern Medical Center
2018
Hadley M. Wood, MD
Associate Professor of Surgery, Case-Lerner College of Medicine
Staff Urologist, Cleveland Clinic
Cleveland, Ohio
2019
Barry Kogan, MD, FAAP, FACS
Professor of Surgery and Pediatrics
Falk Family Chair in Urology
Albany Medical College
2020
J, Christian Winters, MD, FACS
H. Eustis Reily Professor of Urology and Gynecology
Chairman Department of Urology, Louisiana State University Health Sciences Center
Vice-Chancellor of Clinical Affairs at LSU Health New Orleans
Morris Center for Urologic Research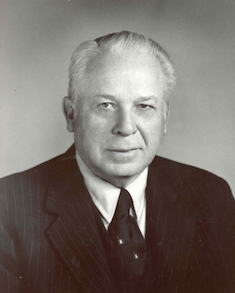 The Morris Center for Urologic Research was established in 2001 with support from the E.A. Morris Charitable Foundation.
Since inception, the Morris Center for Urologic Research has stimulated interest in genitourinary disease within Duke University Medical Center via granting mechanisms and seminar discussions. Innovative programs have been initiated and faculty recruitment has been supported.
The primary focus of this effort has been to promote a better understanding of urological cancers and associated conditions. The Morris Center Lectureship is dedicated to this purpose. 
2012
PETER C. ALBERTSEN, MD                                                                                          
Chief, Division of Urology
Professor of Urology
University of Connecticut Health Center
Farmington, Connecticut 
2013
THOMAS W. JARRETT, MD                                                                                        
Chairman Department of Urology
Professor of Urology
George Washington University Medical Center
Washington, DC
2014
JOEL B. NELSON, MD                                                          
Chairman Department of Urology
Frederic N. Schwentker Professor
Co-director University of Pittsburgh Cancer Institute's Comprehensive Prostate and Urologic Cancer Center
Pittsburgh, PA 
2015
CHRISTOPHER L. AMLING, MD, FACS
Chairman Department of Urology
John Barry Professor
Oregon Health & Sciences University
Portland, Oregon
2016
SAMIR S. TANEJA, MD
Director, Division of Urologic Oncology, Department of Urology
James M. and Janet Riha Neissa Professor of Urologic Oncology
Professor of Urology and Radiology
Co-Director, Smilow Comprehensive Prostate Cancer Center
Director, Genitourinary Oncology Program, NYU Cancer Institute
New York, New York
2017
BRADLEY C. LEIBOVICH, MD                                      
Chair Department of Urology
David C. Utz, MD, Professor of Urology
Mayo Clinic
Rochester, Minnesota
2018
EILA C. SKINNER, MD
Chair Department of Urology
Thomas A. Stamey Research Professor in Urology 
Stanford University
Stanford, California
2019
SAM S. CHANG, MD, MBA
Professor, Department of Urology
Patricia and Rodes Hart Chair in Urologic Surgery
Vanderbilt University Medical Center
Nashville, Tennessee
2021
KATHLEEN ANN COONEY, MD, MACP
Professor of Medicine
George Barth Geller Distinguished Professor of Medicine
Chair Department of Medicine
Duke University
Victor A. Politano Lectureship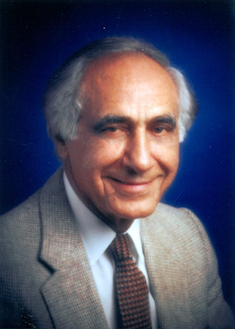 Victor A. Politano, MD, obtained his medical degree from Duke University and completed his residency in urology at Duke University in 1953. He later moved to Harvard then returned to Duke before moving to the University of Miami in 1966 where he spent most of his professional career as Professor, Chairman and Chairman-Emeritus of the Department of Urology of the University of Miami School of Medicine.
Regarded as a great physician, scientist and teacher he achieved the status of one of the most eminent urologists of the modern era. 
In 2003 Dr. Politano received the AUA's most prestigious award, the Ramon Guiteras Award for a lifetime of exemplary service to the American Urological Association and for outstanding contributions in pediatric urology that have had applications throughout the specialty.
The Politanos' love for education in urology where he made significant contributions will continue to flourish through the annual endowed lectureship.
2008
John A. Libertino, MD
Professor of Urology
Tufts University School of Medicine
Lahey Clinic Medical Center, Burlington
2009
Jean B. Dekernion, MD
Professor and Chairman, Department of Urology
UCLA School of Medicine, Los Angeles
2010
Patrick C. Walsh, MD
University Distinguished Service Professor of Urology
The James Buchanan Brady Urological Institute
Johns Hopkins Medical Institutions
2011
Carl A. Olsson, MD
Chief, Integrated Medical Professionals
John K. Lattimer MD, Professor and Chairman of Urology, Emeritus 
Columbia University Medical Center
2012
George D. Webster, MD, FRCS
Professor of Surgery
Head Section of Reconstructive Urology
Duke Department of Surgery, Division of Urology
2013
Peter R. Carroll, MD, MP
Professor and Chair Urology
Ken and Donna Derr-Chevron Distinguished Professor
University of California, San Francisco
2014
Robert Uzzo, MD, FACS
G. Willing "Wing" Pepper Chair in Cancer Research
Professor and Chairman, Department of Surgery
Fox Chase Cancer Center
Temple University School of Medicine
Fox Chase Cancer Center, Philadelphia
2015
Peter T. Scardino, MD
Chairman Department of Surgery
Memorial Sloan Kettering Cancer Center
New York
2016
Peter A. Pinto, MD
Investigator and Faculty Member in the Urologic Oncology Branch
Center for Cancer Research
National Cancer Institute, National Institutes of Health, Bethesda
2017
David F. Penson, MD, MPH
Professor and Chair, Department of Urologic Surgery
Paul V. Hamilton, MD and Virginia E. Howd Chair in Urologic Oncology
Director, Center for Surgical Quality and Outcomes Research
Vanderbilt University Medical Center
2018
Ralph W. De Vere White, MD  
Emeritus Director, UC Davis Comprehensive Cancer Center
Emeritus Distinguished Professor, Department of Urology
University of California, Davis School of Medicine    
2019
Herbert Lepor, MD
Chief Urologist at NYU Langone Medical Center
Professor and Martin Spatz Chair, Department of Urology
NYU School of Medicine
2021 
Gopal H. Badlani, MD
Professor and Vice Chair of Urology
Wake Forest University
David F. Paulson, MD, Lectureship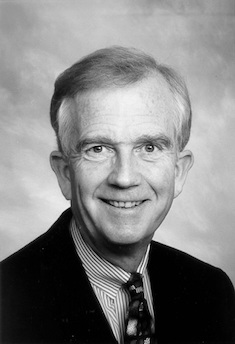 The David F. Paulson, MD, Lectureship Fund was made possible by a generous donation by Milton and Rosyln Lachman. This was given to honor Dr. Paulson, who served as the third Chief of the Division of Urology from 1980-2003. During his tenure as Chief, he recruited faculty with sub-specialty training in pediatric urology, men's health, kidney stone disease, reconstructive and female urology, and urologic oncology. This model of sub-specialization, which originated under his leadership at Duke, has been the template that all academic urology departments across the world continue to model. 
The distributions from the Fund are used to provide support for a lecture in the Department of Urology within the School of Medicine given by luminaries in the field of Urology. 
2021
J. Brantley Thrasher, MD
2022
Kirsten L. Greene, MD
2023
Steven Campbell, MD