Welcome to the Duke Department of Urology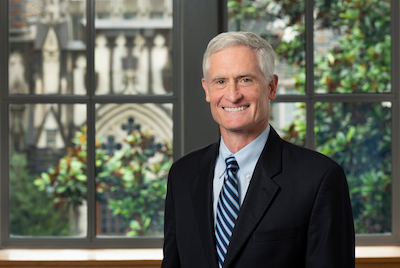 Duke Urology has long been recognized as a leader in providing outstanding clinical care, performing cutting-edge clinical and basic science research, and training the next generation of outstanding clinical and academic leaders in the field of urology. We are proud to be a Department within the Duke School of Medicine. 
Our exceptional team of faculty works collaboratively with other faculty in disciplines such as medical oncology, pediatrics, medicine, and surgery to provide highly complex care individualized to the needs of our patients.
Our Department is committed to being the leader in resident and fellow education as they pursue their careers in academic medicine or private practice. Our residency training program is consistently ranked as one of the best and this is directly attributed to our faculty's dedication to the educational mission. We currently have approved fellowship programs in urologic oncology, endourology, and reconstructive urology. Graduates from our residency and fellowship programs have become leaders in academic and community urology programs throughout the United States.
The Department of Urology is a leader in basic science, translational, and clinical trials research that lead to innovative and transformational care of patients with urologic diseases.
I invite you to explore our website and learn more about Duke Urology.
Gary J. Faerber, MD, FACS
Interim Chair, Department of Urology